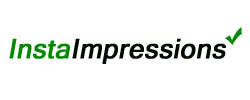 Order Link Help
Please use one of the following links on your order form!
*Profile Link = https://www.instagram.com/######
*Post Link = https://www.instagram.com/p/######
*IGTV Link = https://www.instagram.com/tv/######
Be advised that orders CANNOT be cancelled and are non-refundable. Also, service start times are only an estimate.
Our guarantee is that orders with the correct link will start within a specified amount of time on the service page (usually 24-72 hours) or you get your money back. If we notice an issue with your order then we will contact you as soon as possible.
By using this website or placing any orders on it, you hereby agree to our Terms and Conditions.
You must read and agree to our Terms and Conditions before using and placing any order on this website. By making an order on this website you agree to be bound by these Terms and Conditions, Cookie Policy, and Privacy Policy.
You are your own social media manager and accept all responsibilities for your actions while using this and other websites/apps.
If you break Instagram's Terms of Service this is 100% your responsibility.